Craig is a Senior Wealth Advisor at Miracle Mile and has worked in the financial services industry for over a decade. He and his team take a goals-oriented approach when helping Ultra-High Net Worth families build customized financial plans. The scope of their work typically is centered around scenario planning for future wealth transfers, tax mitigation, and asset protection. 
Prior to joining the firm, Craig began his career at Fidelity Investments where he structured financial plans and investments for their clients. He spent the next stage of his career on the sell side at DWS Asset Management, where he worked with financial advisors to analyze portfolio allocations (composed of Individual Stocks, ETFs, Mutual Funds, & Alternative products) and implement adjustments based on current market and macro-economic trends.
Craig sits on the board of Refugee JumpStart, a non-profit focused on professionally coaching refugees around the world to help strengthen their employability and overall well-being. Craig received his bachelor's degree in Finance from Saint Louis University where an elective course ran by financial advisors titled, 'Financial Literacy and how to apply it' was his hook into the financial services industry.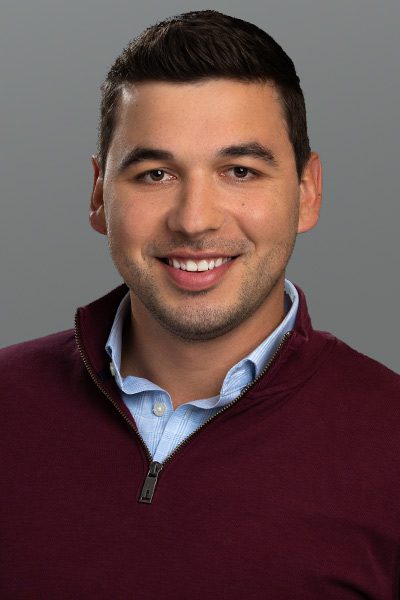 There is more than
meets the eye.

Is an avid Chicago sports fan (Cubs > Sox) and enjoys playing year-round golf since moving to southern California two years ago.
Has three siblings, all of which are sisters who each live in a different city around the US: Chicago, Atlanta, & Laguna Beach.
Volunteers at Operation HOPE, Banking on our Future to help improve financial literacy in low-income, underfunded areas, and school programs.