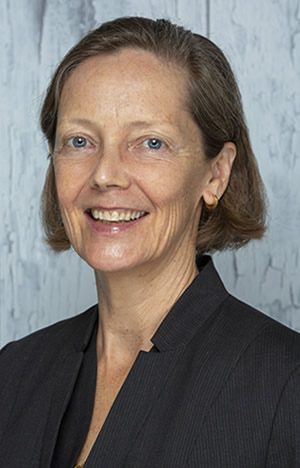 Sarah has over thirty years of professional experience in the financial services industry. As a Managing Director at Miracle Mile Advisors, she works with clients to enhance the health of their overall wealth, not just their investment portfolios. Sarah specializes in wealth preservation and building strategies for senior professionals who may have complex planning or investment issues.
Prior to joining Miracle Mile, Sarah was a founder and Principal of Aequitas Wealth Management, an independent financial advisory firm. Previously, she held senior positions in New York, Paris, Amsterdam, and Oslo with Manufacturers Hanover Trust Company (now JP Morgan Chase), Ernst & Young Consulting, and Crédit Agricole SA. She is fluent in French.
Sarah earned her MBA from Thunderbird School of Global Management and her undergraduate degree at Drury University in Missouri. She holds the CFP® (Certified Financial Planner) and CFE (Certified Fraud Examiner) designations.
She is a Member of the Board of Trustees of Drury University in Missouri and a former President of the Beverly Hills Estate Planning Council.
3 Fun
Facts:
Lived and worked in France, Norway, and The Netherlands for nearly 20 years
Is an avid runner and has run races from 5ks to marathons
Loves all aspects of fine wine and is currently completing advanced coursework in the Wine & Spirit Education Trust Level 4 international program…for fun!