Our Team »

Sara Rajo-Miller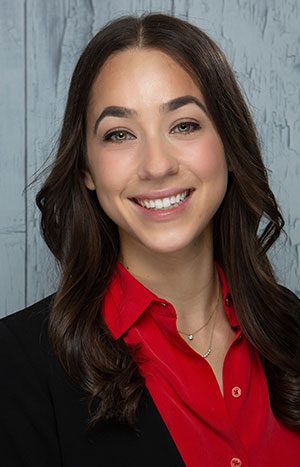 Sara works closely with clients to design and implement customized investment plans based on their unique needs. As Director, she constructs detailed investment and cash flow models, asset allocation recommendations, wealth transfer structures, pre-transaction planning recommendations, and a variety of other life planning strategies. Sara has been recognized by Forbes as one of America's 200 Top Women Advisors and Top Next-Gen Financial Advisors.
Prior to joining Miracle Mile Advisors, Sara worked as an analyst at a global talent agency in the business affairs and client services division where she modeled financial plans, strategies and agency agreements.
Sara received her Bachelor's Degree from the University of California Los Angeles, Dean's List. She holds the Financial Industry Regulatory Authority (FINRA) Series 65 securities license. In Los Angeles, Sara sits on the board of The Professionals Club. She is also actively involved in Big Brothers Big Sisters of Greater Los Angeles and Step Up Women's Network. Sara is fluent in Spanish and conversational French.
3 Fun
Facts:
Spoke at Forbes 30 Under 30 conference following a profile on her success
Has lived in 5 different countries and speaks multiple languages in her sleep
Sara spends most of her mornings refining her boxing skills