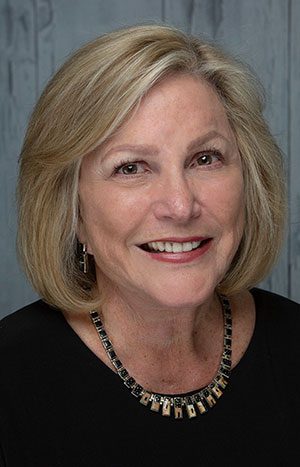 Nella has over thirty years of experience in providing investment management and financial planning services to clients throughout Southern California.
Prior to joining Miracle Mile Advisors, Nella ran Palo Capital's marketing and client service activities. Previously, she served in senior management roles at US Trust, Wilmington Trust, and First American Trust. During this time, she developed a deep understanding of the services clients and their family members need to build and maintain their financial security. Nella earned her Bachelor's degree in Economics and Business Administration from Chapman University and an M.B.A. in Marketing and Finance from California State University, Long Beach. She also holds the Certified Financial Planner® designation.
Nella has served on the board of directors of the Girl Scouts of Orange County, the Board of Counselors for Chapman University's Argyros School of Business, the Plasticos Foundation, and the Friends of the Girl Scouts Trust. Other leadership roles have included the board of Orange County United Way, the Women Helping Women advisory board, the Pacific Symphony 100, and the Anaheim Performing Arts Center. In 2015, Nella received the Philanthropist of the year award from the Orange County United Way, and in 2016, she received the Orange County Business Journal's Women in Business Award.
3 Fun
Facts:
Is known in Orange County as the Queen of Connecting
Nella grew up on Guam and brought her surfboard with her to Chapman University
She spends much of her free time involved in nonprofit work, and currently serves on 6 boards and 3 advisory boards
Awards
Investopedia Top 100 Financial Advisors, 2019