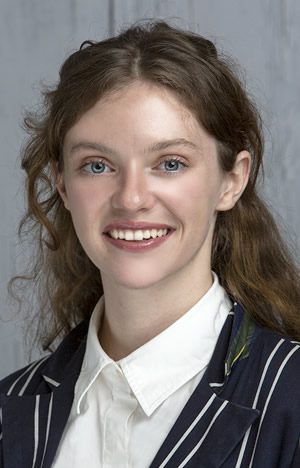 As the Marketing Associate for Miracle Mile, Emily implements innovative marketing strategies which include brand marketing, public relations and all internal content creation and distribution. She works directly with our Advisory teams and our Director of Growth to develop B2C and B2B marketing content and strategy, managing projects from inception to roll-out.
Prior to joining Miracle Mile Advisors, Emily worked as a freelance Project Manager providing her clients with operational and organizational support. Before freelancing, Emily was the Support Manager at Ad Hoc Labs, Inc, a small, LA-based tech startup.
Emily graduated with a bachelor's degree in English from Carleton College in Northfield, MN. She volunteers at The Lyric Hyperion, a nonprofit theater in Los Angeles, and is heavily involved in the improv comedy scene. Emily also speaks conversational French.
3 Fun
Facts:
Is a major foodie and frequently tests new cooking or baking recipes on unsuspecting guests.
Performs improv and sketch comedy, as well as clowning.
Currently working on training her cat to go on hikes.